2020 Federal Rules of Criminal Procedure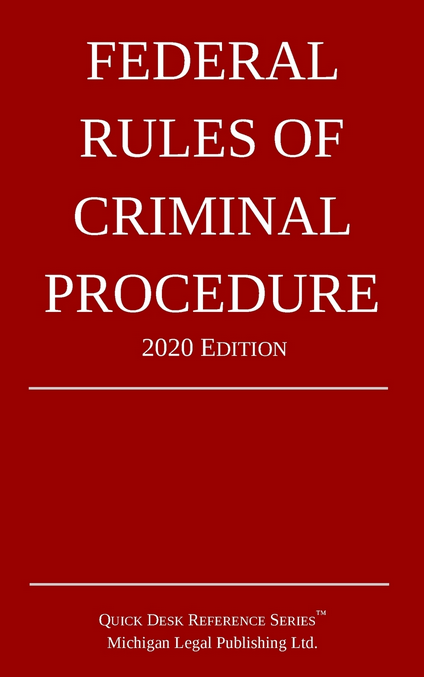 Federal Rules of Criminal Procedure
2020 Edition
A concise and comprehensive edition of the Federal Rules of Criminal Procedure for quick reference. Updated through January 1, 2020. Perfect for your briefcase or desk and a great format for the attorney or law school student who simply needs to refer to the rules.
MSRP is $12.50

Also available from Barnes & Noble and your local bookstore. Just ask!
ISBN: 978-1640020757
Contents:
Title I. Applicability
Title II. Preliminary Proceedings
Title III. The Grand Jury, the Indictment, and the Information
Title IV. The Arraignment and Preparation for Trial
Title V. Venue
Title VI. Trial
Title VII. Post-conviction Procedures
Title VIII. Supplementary and Special Proceedings
Title IX. General Provisions
Find this book in your local library.