2020 Florida Evidence Code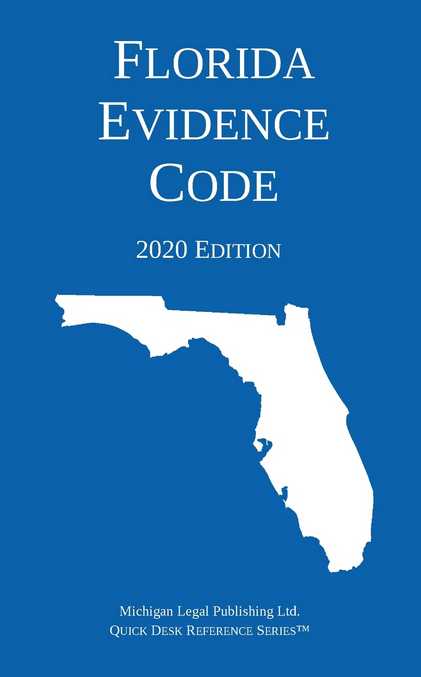 A handy pocket version of the Florida Evidence Code (5″ x 8″), as amended through January 1, 2020. A Perfect quick reference for your desk or briefcase, for both attorneys and law school students.
This newly revised 2020 Edition of the Florida Evidence Code now contains both Chapter 90 and Chapter 92 of Title VII of Florida Statutes. Chapter 90 is the Evidence Code and Chapter 92 covers evidence regarding witnesses, records, and documents.
5″ x 8″
(12.7 x 20.32 cm)
Black & White on White paper
86 pages
ISBN-13:
978-1-64002-081-8